Wednesday, August 10, 2011

Hello, my name is Solstice. I am the most important cat in the world. And clearly the most beautiful. What I do is help my moms try to make lots of money to make me happy. I've been trying to teach my stupid brothers to be my assistants in money making. Cuz I love money.


This is a photo of me, being beautiful and helping my mom Denise, write her novel. She doesn't know I fix everything. Mom's are dumb.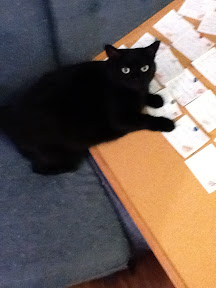 Hi! I'm Banshee. I do what Solstice says, cuz she hits me. And I'm the cutest.
Oh, I didn't think you'd be here already. I'm Vanian. I always try to help my moms.
See, this is me checking moma Melina's work. She's not so smart.
I have to re-check her math. Hmmmmm.....
Yeah, that looks right. I better go hide the calculater.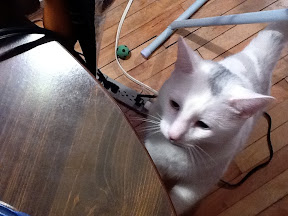 And now I've go to go fluff the fabric.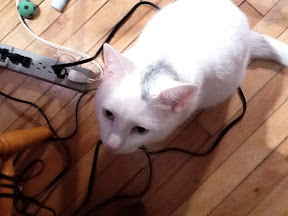 It's a lot of work. But I love my moms.
I'm Banshee. I'm cute.
- Melina
- posted while I'm ruling my own media empire!