Wednesday, June 29, 2011
My little boy cat, Banshee, is a gamer. I discovered the ipad's games for cats apps. He fell in love with gaming.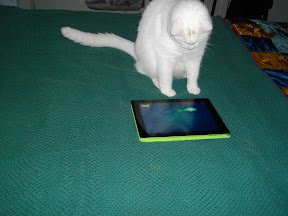 The other cats like the games, with the exception of my oldest boy ( Vanian thinks they are kinda scary).
Solstice like to watch and plot. Sherlock likes to try to eat the the iPad, so he needs supervision.
Banshee is always by my side now when I'm on my iPad. Paying my bill is now a challenge. No more mocking gamers. My son is one.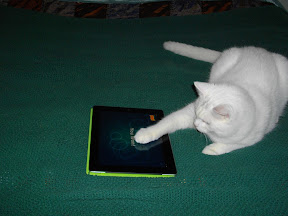 - Melina
- posted while I'm ruling my own media empire!